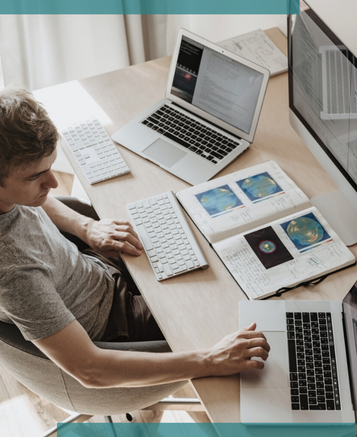 "Students are more virtual and communicating digitally more frequently. To monitor threats against students and staff, being able to know what to look for in the digital world is important."
Ryan Schneider | SRO | Milton Police Department
It's not breaking news to say that kids and teens spend a lot of time on social media. According to a survey from Common Sense Media, kids and teens spend between five to seven and a half hours a day on various social media platforms. It's where they interact, communicate, and engage with each other most often. It's also where they bully, threaten and harass each other as well.
In schools today, threat assessment teams use repeatable models to investigate concerning student behaviors to determine the level of risk. Teams start by gathering information about the student making the threat – information gathered from documents and interviews with those closest to the student (friends, teachers, counselors, etc.). But to get a complete picture of a student's frame of mind, their digital activity should be examined as well.
Digital Threat Assessment® is a vital tool to inform critical decisions about active student behavioral threat assessment cases. By understanding how and where to look for concerning behavior online, a more accurate assessment of the severity of the threat can be made. Finding concerning social media posts by a student – on TikTok, Instagram or Snapchat – can factor into the overall threat assessment to ensure a more accurate determination of risk to your school community.
After the school shooting in Oxford, Michigan in 2021, investigators and media focused on "leakage" – the concerning images, messages, and videos the suspect left on various social media platforms. Digital Threat Assessment® is designed to provide threat assessment teams with an understanding of how and where to look for leakage during an active threat assessment with the intent of preventing tragic outcomes.
The International Center for Digital Threat Assessment (ICDTA) provides comprehensive training that teaches school safety and threat assessment teams to search for, identify, and assess concerning or threatening social media posts made by students. Training can be delivered in-person, or via video-based modules.
Micro modules are easily consumable training units that provides in-depth information on the most popular online platforms that students use.
Macro modules are more comprehensive and cover our core Digital Threat Assessment® training and methodologies.
Current Trends modules cover specific timely and trending topics related to the online behavioral trends of students.
Digital Threat Assessment Training® (DTA) from the ICDTA provides tools and resources your school safety and threat assessment teams need to gain a better understanding of the online platforms most used by students – including TikTok, Instagram and Snapchat – and how to navigate them to proactively identify student safety concerns.
"The Digital Threat Assessment® training was one of the most timely, informative and professional meetings I have participated in for years. Attendees not only learned new skills, but also had the opportunity to practice the skills and share experiences to add to the robust discussion and application to real life decision making."
Susan Harding |School Psychologist | Okaw Valley School District
Contact ICDTA to learn more about Digital Threat Assessment® and how to incorporate DTA methodology into your school safety plans.